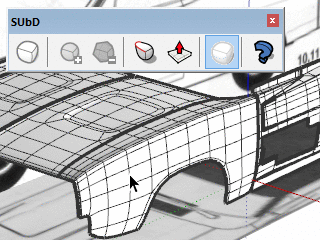 Menu: Extensions » SUbD » Toggle Edges
Whenever you need to quickly evaluate the smoothness of your mesh you can use the Toggle Edges command to turn off the display of all edges. Use the command again to restore your previous edge settings.
As of version 2.0 you can use the SUbD Entity Info Dialog to control the visibility of the internal edges on each mesh individually.