SketchUp Extensions Working with Quads
QuadFace Tools
The backbone of working with quads in SketchUp. Provide basic tools to create and manipulate quad faces - including non-planar quads.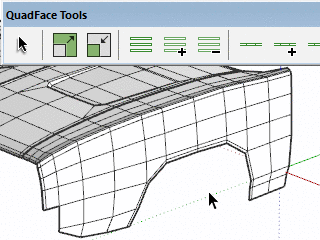 AutoSmooth
Automatically softens and smooths autofolded edges created by the native Move, Rotate and Scale tools.
Curviloft
Curviloft is a script dedicated to Loft and Skinning, that is, generation of surfaces from contours.
Flowify
Flowify is an extension that bends groups or components along a quad surface. The source geometry is related to a projection grid and the geometry is then mapped onto a quad target surface.
MoveAlong
MoveAlong is a standalone script which is part of FredoTools. It allows Moving and Copying entities, as well as Rotating components and groups by their center along axes.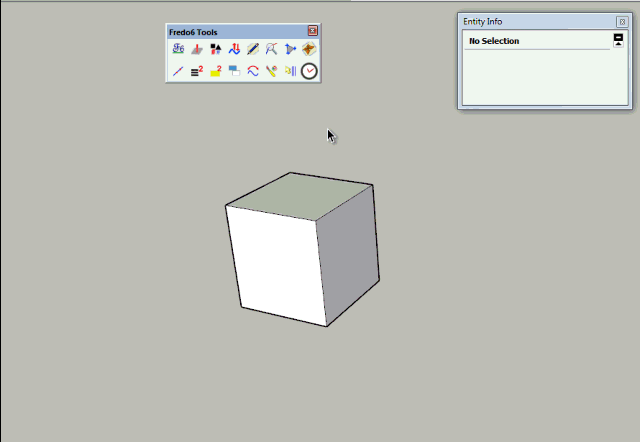 ThruPaint
Fredo's ThruPaint extension support quads for UV mapping among its wide range of UV mapping features.
TopoShaper
TopoShaper allows you to generate terrains from a group of iso-contours resulting in a quad-based mesh.
Vertex Tools
When manipulating vertices using Vertex Tools it will ensure that new edges created by Auto-Fold the edges becomes compatible with QuadFace Tools. This means that you can let coplanar faces breat into two triangles and they will still be treated as a single quad.
Download (Includes 30 Day Trial)
Latest Version: 2.1.7
| Requirement | Minimum |
| --- | --- |
| SketchUp | 2016 |
| Windows | 7 |
| Internet Explorer | 9 |
| macOS | 10.8 |
Purchase
Purchase one license for $40 using PayPal.
A license allows one person to use SUbD on any number of machines, but the license cannot be shared with anyone else.
Incremental updates (x.1, x.2 etc.) are free.
SketchUp Community
Visit SketchUcation's forums and enjoy the great community of helpful peers and resources.